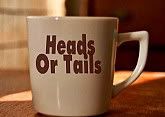 HEAD

S
- "Book"
You Are Fantasy / Sci Fi

You have an amazing imagination, and in your mind, all things are possible.

You are open minded, and you find the future exciting. You crave novelty and progress.



Compared to most people, you are quirky and even a bit eccentric. You have some wacky ideas.

And while you may be a bit off the wall, there's no denying how insightful and creative you are.

mmmmm Interesting I don't read sci-fi Books and it took a while but i can say I am into sci-fi movies and series, really like the relationship element to it. Not sure how eccentric I really am but otherwise I would say that the description is very accurate.